NEWS ABOUT ACTUAL FETISH PORN MOVIES. Hope you enjoy the movies. 🙂
---
sadOsam: Hi, this week we have been extreamly busy. That is the reason we just recommend four movies this time. I'm looking forward to have more time to watch kinky porns in the next weeks. Check this scens out and we hope you'll enjoy them. As every time we wish you a happy wanking.
---
[columns] [span6]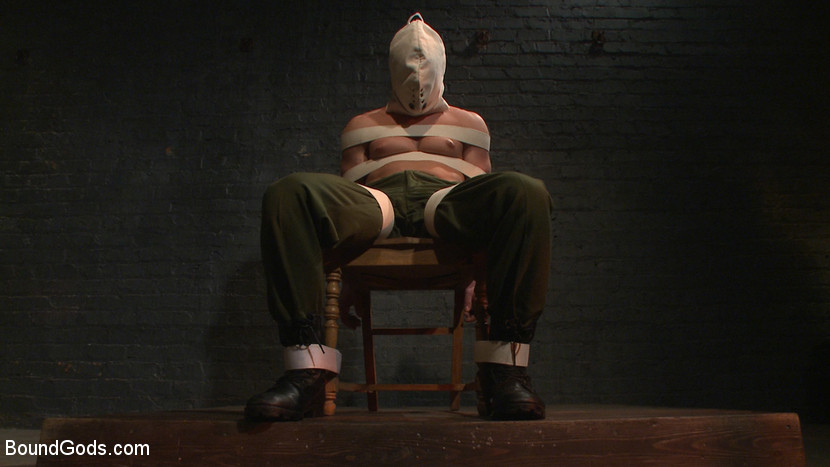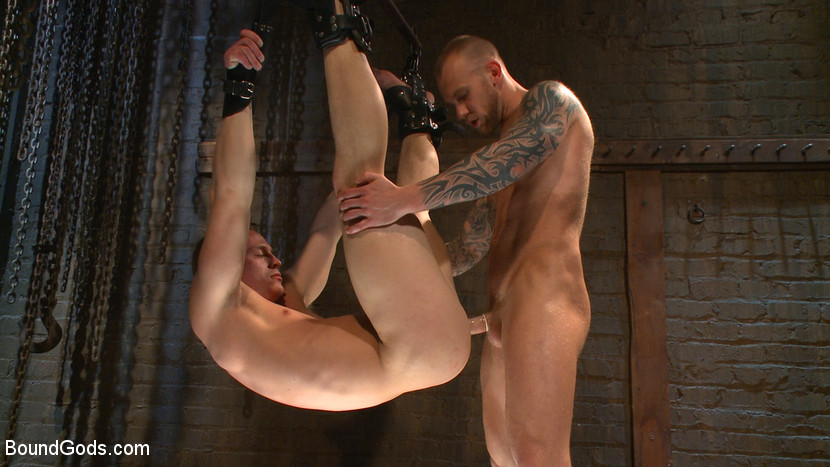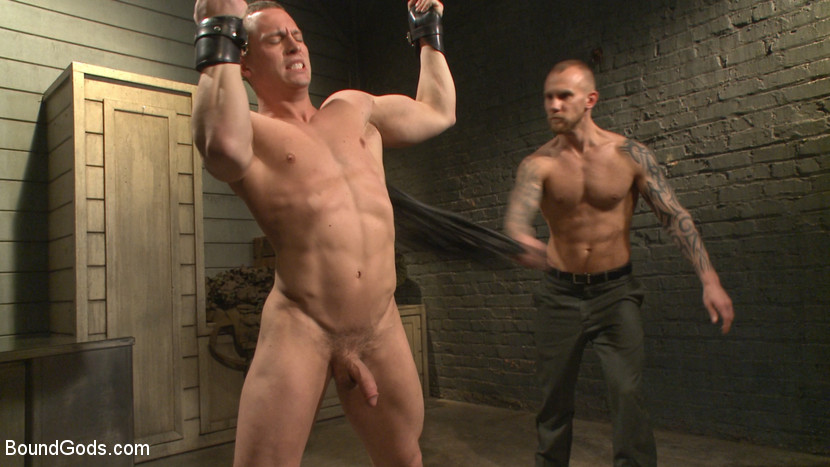 [/span6][span6]
sadOsam: Bound Gods is one of the Kink.com labels and they are very popular for hunks in real sm scenes. Of course it could be harder but there are nice pics and shows nice bondage, suspension, flogging, electro ect. And is it has to be in my eyes also the sexual use of the slave is part of the game. 
---
Click the Banner to see more:
[adrotate banner="16″]
---
BOUND GODS: March 24, 2016 | Tommy Regan, Damien Michaels
Enhanced Interrogation: Detained Stud Faces a Horny, Sadistic Agent
It's dark, and Tommy Regan can't move. Heavy straps keep him bolted to a chair in some God-knows-where place. Occupational hazard for a spy. Suddenly, bright lights wash into his eyes as the hood over his head rips off. As he regains his bearings, he realizes that some intelligence officer, Damien Michaels, has him as prisoner. Damien spares no pleasantries and gets straight to the interrogation, punching Tommy's bulging pecs and twisting his nipples raw. The bad cop routine isn't getting Damien what he wants, so he flips the approach and edges Tommy's cock to get the intel. Now that Damien got what he wants, he keeps Tommy around for fun, suspending his arms above his head and flogging his hard body raw, only interrupting the torment to make Tommy gag on his dick. Damien takes Tommy deeper into the black site, chaining him from the ceiling in a sleep sack and fitting his dick with electrodes. Tommy reels under the pain from the electricity, submitting fully to his captor. Damien keeps Tommy slung from the ceiling as he fucks him relentlessly. Damien milks a load from his captive before covering his ass in cum. Tommy sways in the air, defeated and broken as the cum drips down from his body.
[/span6][/columns]
---
[columns] [span6]
sadOsam: For lovers of younger boys you we recommend this Boynapped movie. The sub Johannes is a cute guy and I would wish that the treatment would be harder so that we could see him suffer even more.
---
Click the Banner to see more:
[adrotate banner="30″]
---
BOYNAPPED: March 24, 2016 | Johannes Lars, Ashton Bradley
A Smooth Round Arse To Fill
We all know chav boy Ashton can't refuse the offer of a tight smooth twink ass to fill with his big uncut cock! Young Johannes has been roped into the swing, his pucker right there for the horny fucker to enjoy. He starts off with some punishing flogging of that pert young arse, then dives right in and fucks his slave boy until his cum is ready to spew out! Decorating the boys sore cheeks with his semen he continues his torment with some more flogging before leaving the boy feeling used.
[/span6][span6]
[/span6][/columns]
---
[columns] [span6]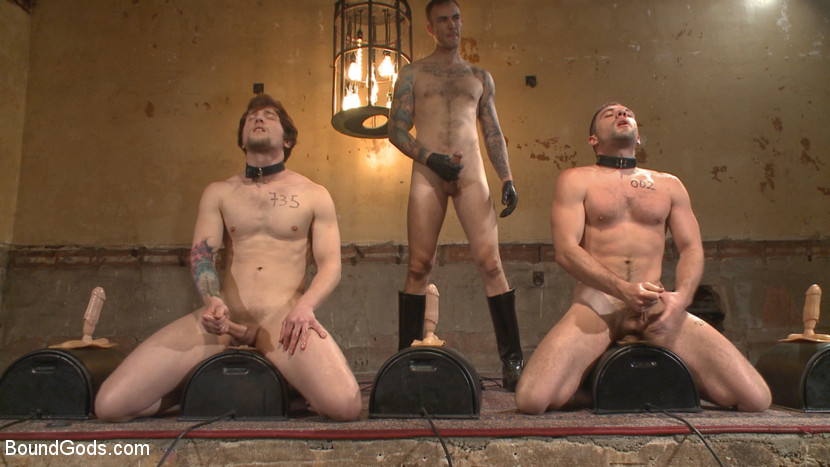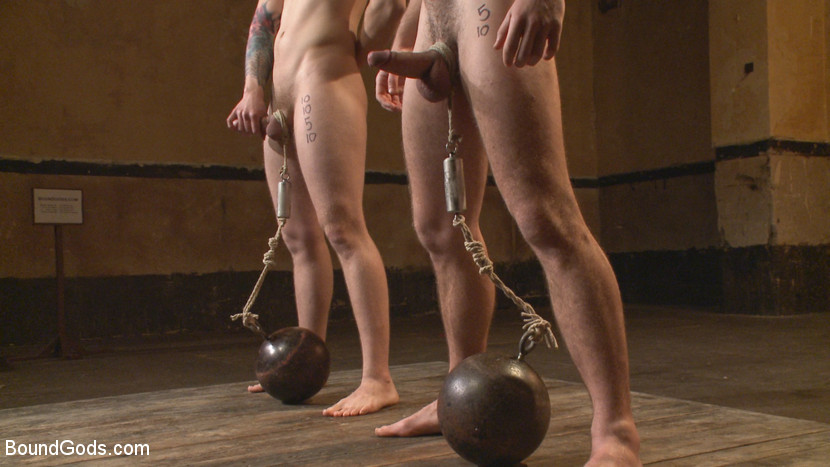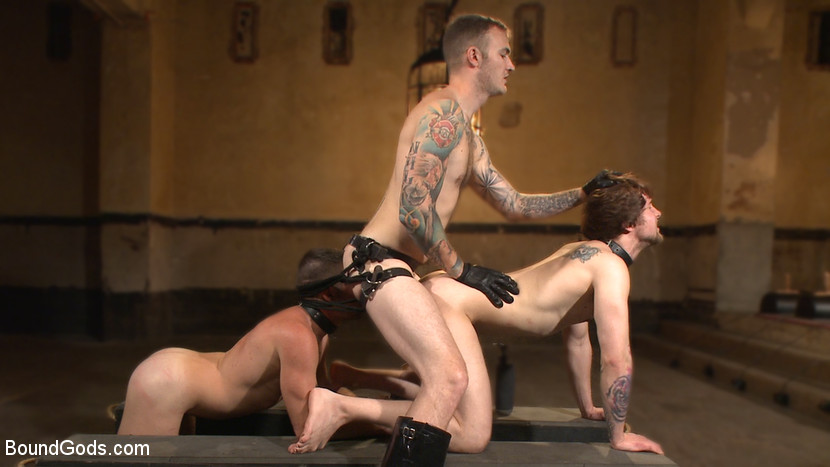 [/span6][span6]
sadOsam: A top with two slaves, out of experience a hard work for a master but at the same time also very nice to watch. Really a nice movie.
---
Click the Banner to see more:
[adrotate banner="16″]
---
BOUND GODS: March 17, 2016 | Christian Wilde, Dylan Knight, Scotty Zee
Bound Gods Live: New House Slaves Tested by the Kink Olympics
Bound Gods proudly presents the Kink Olympics hosted by Van and Christian Wilde! Broadcast live, the Kink Olympics pits Slave #002 against #735 in a series of brutal and humiliating challenges. The slave with the most devotion and discipline gets the grand prize: a face full of Mr. Wilde's hot cum.
For the first challenge, the slaves must escape ropes around their wrists and ankles — and then undress while blindfolded. Next, they have to hold tight to an overhead bar as they take a vicious torrent of hits from the flogger. The slaves take turns sucking off Mr. Wilde, seeing which slut can bring him to the edge faster. Mr. Darkholme and Mr. Wilde take the slaves to a knotted rope and make them straddle it and move to and fro on the line. Each knot knocks their balls as they fight rope burn to make the best time. During an intermission, Mr. Darkholme fits each slave with an ice lock connecting their sack to a bowling ball. The slaves race again, this time circling the main platform on their knees dragging the bowling balls behind them — with a bucket in clenched in their teeth. After the race, the slaves must melt the ice locks — hands free — with mounted hair driers. The hosts take a tally of the points earned by the slaves, with #735 holding a slight lead. In return, he gets fucked by Mr. Wilde, who has #002's loser face strapped to his ass. The slaves move to a row of a sybians and face one last challenge. With the scores close, whoever blows first while riding the sybian at full power wins it all and gets anointed by Mr. Wilde's load.
[/span6][/columns]
---
[columns] [span6]
sadOsam: I have to say, I really like some of the DreamBoyBondage scenes. This is another intersting scene you will enjoy if you like to see boys suffering.
---
Click the Banner to see more:
[adrotate banner="19″]
---
DREAMBOYBONDAGE: March 17, 2016 | Chris Brody, Jared
Prison of Pain
Chris Brody is a 23-year-old petty criminal caught up in the "get tough" politics of the future, where young trouble makes are sent to a "prison of pain," not to serve time, but to be tortured! Chris is stripped naked and chained, his back arching seductively, to a black cube. Jared, his torturer, is not just a sadist but a sexual sadist, so, before marring Chris' perfect body with the whip, Jared forces Chris to suck him off, busting a huge load of cum all over his chest, then fucks him with a massive dildo while jerking him off. The cum-soaked muscle stud is then strung-up and flogged, crucified, and finally stretched on a rack and electro-tortured. His naked suffering is a true thing of beauty.
[/span6][span6]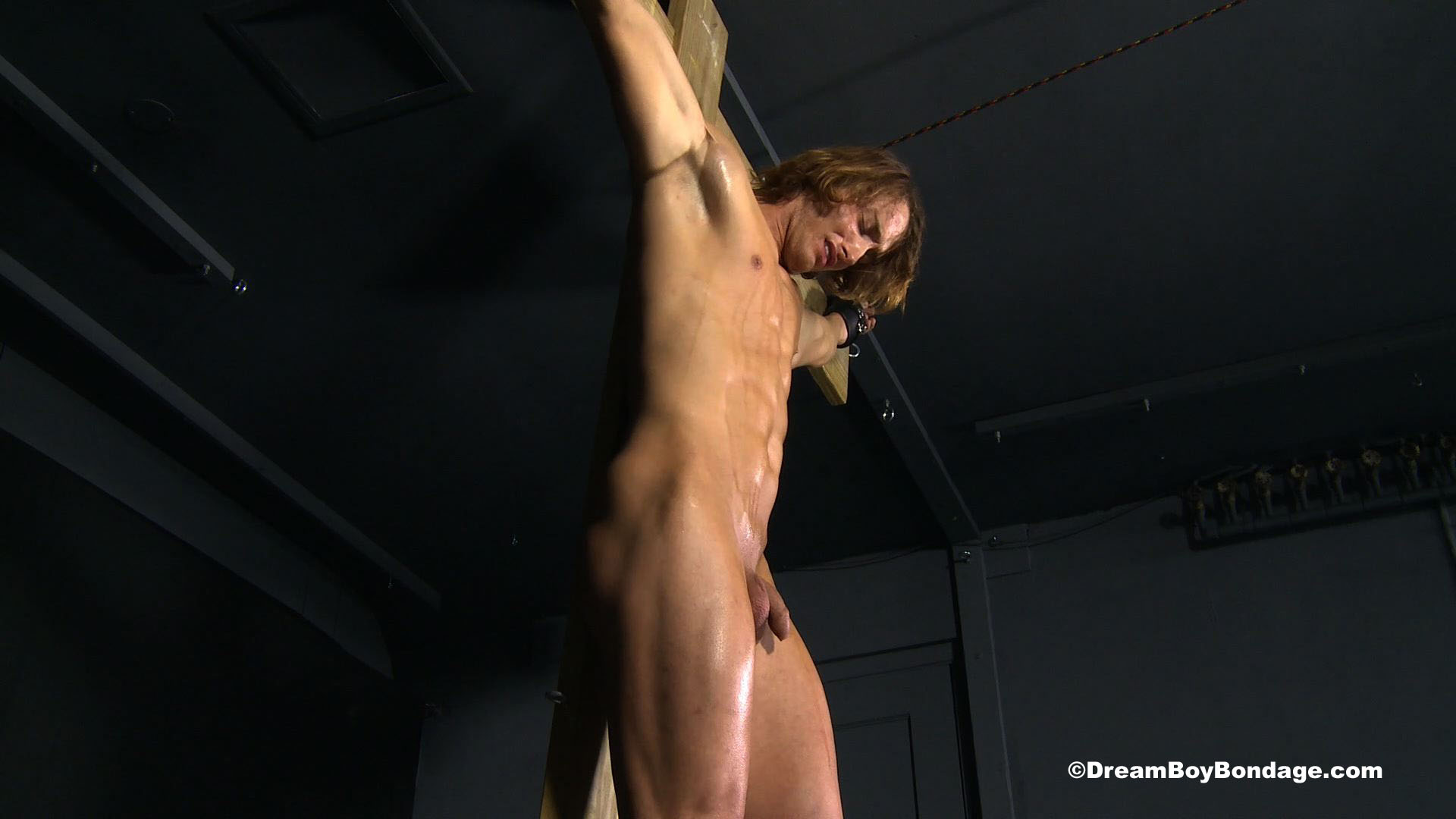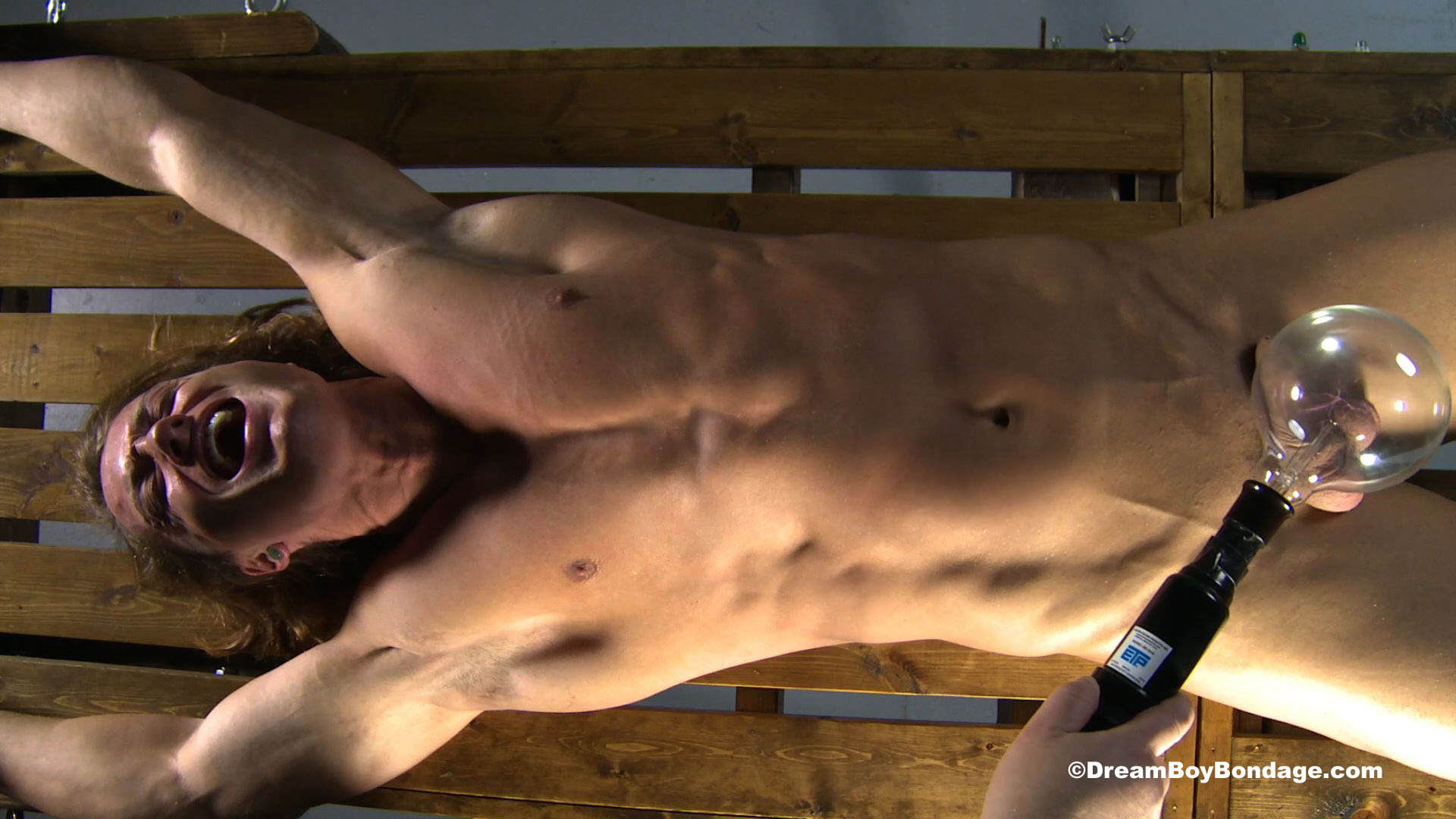 [/span6][/columns]
---
[columns] [span3]
more porn news
[/span3][span3]
Spanking by Sebastian
[/span3][span3]
Fisting by Axel Abysse
[/span3][span3]
Yoshi Kawasaki conquering Europe
[/span3][/columns]