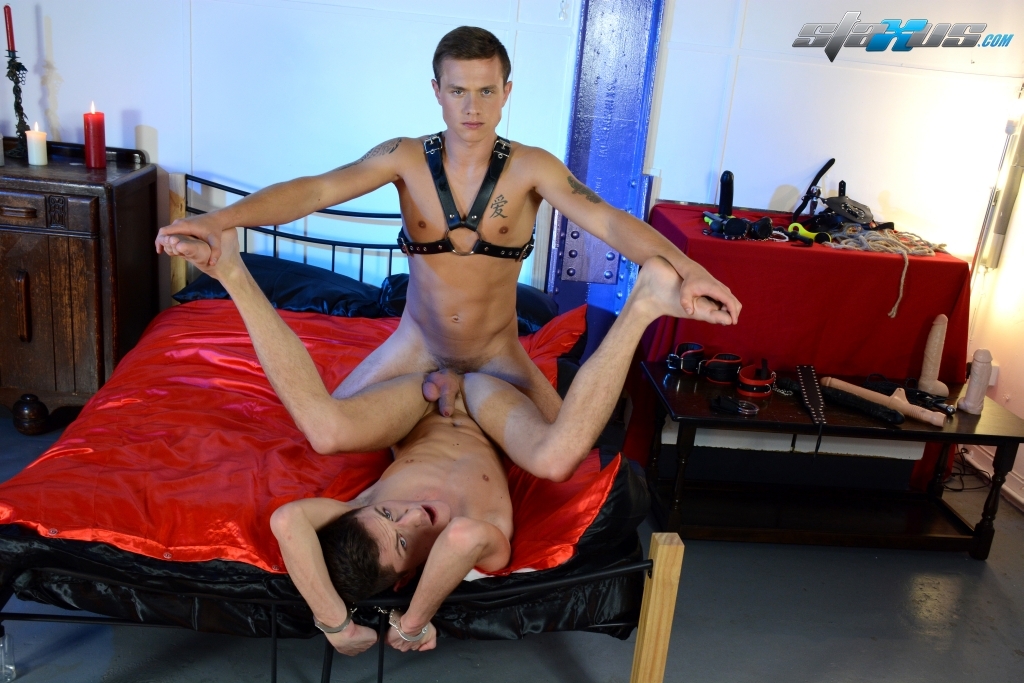 Click here > Watch the TRAILER & MORE PICS for free
| | |
| --- | --- |
| Label: Staxus | |
| Actors: Billy Rubens, Skylar Blue | |
We've all known for a long time that Skylar Blu is an insatiable bottom – a boy who quite simply lives to be fucked and to have his ass-hole stretched on a nigh-on permanent basis. But sometimes – as on this occasion – his appetite for a good old-fashioned anal pounding astounds even those of us who've become almost numbed to his antics!
Of course, the fact that the lad is quite literally on-heat is apparent from the off, as he promptly stuffs a dildo up his pucker. But his desires simply intensify the moment that Billy Rubens walks in through the door – and understandably so. Rubens is, after all, a fuckin' gorgeous bastard who could have his way with pretty much most of us; but Blu's got a longing for big-time abuse, and the arrival of his divine fuck-buddy simply drives the fellow into overdrive. Before you know it, the lad's laid out prostrate so that he can take as much raw fist that Rubens can force into his ass; before the top decides it's time for Blu to taste the dick of a real man and (having handcuffed the guy) thrusts his own rock-hard knob deep inside instead!
Suffice to report that young Blu's pucker is more than adept at swallowing the full length of man-meat between Rubens's thighs – not exactly a surprise given his earlier fisting! What may amaze, however, is the sheer intensity of this coupling; which finally culminates in Blu jizzing all over his own belly and Rubens squirting a fabulous wad of cum all over Blu's face. All in all, a scene that just has to be savoured!
Click here > Watch the TRAILER & MORE PICS for free