When masturbating to porn, sometimes just vids aren't enough. You want to dwelve into a story, be engaged in it. The stories on here are such a great resource for that. But there's more than just those out there. There are games too. I'm going to present a few in this article.
Please mind that some of them are not straightly gay, and also includes many other sexual orientations and identities. Some even allow you to switch between a lot of things 🙂 Also some of them are furry. Because they're quite inventive, and seem to be more kinky than a lot what's out there. If that's not your thing, wellll… maybe go for more conventional ones?
---
Genres: Mobile RPG Style, Fantasy, Gay
Robin Morningwood Adventure is a gay (bara) RPG video game where you play an adventurer, discovering Whellcum, a gay village.

Learn new hot skills, buy butt plugs and craft cockrings to become a better fighter! Play mini games to help the villagers and increase your affinity with them! Collect underwear from the villagers to sniff them and relive their hottest NSFW memories! Collect cards by playing Strip lucky with the villagers.
This game feels like a real fully-developed Mobile RPG. Just a looot more spicy. Its ideal to click away a few hours while having your dick in the other hand 😉
---
Genres: Text based, Management, Bullying, Humiliation/Degradation
Getting sent to St. Agnes Reform School really sucks. It sucks, even more, when you discover your worst bully is also there to torment you. Wait, why does he have a hard-on? Reform School allows you to finally confront the ones who torture you and make your life hell. You can choose to abuse them, ascend the social scale and become a bully yourself or surrender totally, accepting your place below stronger-willed men.This is a degradation-based kinky gay game (MM only). There is a lot of name calling, humiliation, cruelty, psychological and physical abuse. It's not for people looking for lovey-dovey relationships and/or vanilla stuff.
Exactly as described. The writing is very hard (some passages are, since the characters are, 'homophobically' written) , but it is done very well I have to admit. If you are into humiliation, this game is definitely for you.
---
Genre: RPG, Fantasy, Text Rich, Transformation, Furry, Demon, etc.
If you're into fantasy and anthro characters, this game will be very interesting for you. Basically, the game is about you being transported into an alternate dimension, and the main story is about trying to find a way to return home. Although there are humans and demons in the game, most of the content is pretty furry, so if that's not your thing, then let this be your warning!
I've yet to find another one with an as detailed transformation options as this one. From tails, to ears, to iris, tongue and holes. With enough resources you can adjust everything from shape, colour, size and form. Want a tentacled, ribbed, knotted rainbow 20-inch dick that cums addictive making, beertasting cum? Done.
And you can enchant your items too. Should your chastity cage be vibrating and tease you? Want your latex gear to increase your allure damage? You can even hold slaves, change their looks, play with them, and invite hookers to make your own harem and brothel. But be careful, you will have to fight a lot for those with turn-based combat, and if you lose, well, you might get turned into your prey-turned-hunter's ideal plaything after the very variable turn-based sex 😉
---
Genre: Transformation, RPG, Fun-Story, Fantasy
Lust Doll Plus is set in a post-apocalyptic semi-modern/future world, where you start alone and confused in a dangerous place, with literally nothing (not even clothes on your back), and go on to carve out a piece of the world for yourself. There's a main storyline to follow, but the emphasis is on it being an open world game where you just screw around and have fun.
So yes, from the description, you can already gather a lot. It's not straightly gay. There are women yes. And this game does not focus on in game graphics. Of course, you still have outfits, and character images etc. But the tiles are really just tiles. And it works perfectly, since it instead focuses on your imagination. The plot lines are a lot of fun to explore, and it all feels very leisurely, and still horny. There are a few weird things included mind you, though can turn off what you dislike in a menu too.
---
Genres: Furry, Transformation, Sci-Fi, Text based, rpg
You are the sucessor of Steele Tech, one of the largest companies in the star system. But to actually inherit the company left behind by your dad, you first need to prove yourself. By going onto an adventure during the planet rush, the exploration of yet to be industrialized planets! You have to find your dad's left behind probes on a few of them. But you're not the only one hunting those probes. Your cousin is also after them! Who will be the first to collect them all and get your dads fortune? And what will happen to you during these adventures?
Trials in tainted space (also TitS) is a furry-oriented rpg game with likely one of the best story writing I know. It is really well made, and has a great replay value as well. There is so much content in it, and you really feel like you're getting dragged into that horny sci-fi world, if you're not too horny wanking of to read any of the text.
The rpg elements are well done for it being a text game though. You can buy starships and upgrade them, get different kinds of outfits, weapon types and more horny additions. The planetary exploration is very easily understandable, and the character graphics are well done. Although there might be a lot of tittied futa characters, which may not be to everyone's taste here. But if you can imagine yourself just having fun as someone else in that world, why not someone who enjoys all the fun? 😉
---
Genres: Zelda-like, RPG, Femboy
The Nekomancer is an Adult Adventure Zelda like game, You play as "Avery" a Femboy Catboy Nekomancer, a user of magic with Lustful properties! In this top down Pixel art style game, you choose to eliminate or seduced the enemies you encounter during your epic Quest!

Embark on an adventure as an adorable Nekomancer! A user of powerful magic with lusty properties that'll cause countless lewd effects upon your enemies. Battle in a realm of Beasts, Slimes, Wolf girls, Mimics and so much more! There are many abilities and weapons you'll find during your adventure. Cast magical projectiles at oncoming enemies, wield stones that grant you elemental powers, shoot fire balls or douse your target with a hydro blast! Charm your enemies with the Nekomancers special charm attack! Even big bad bosses can't resist your temptations. Once they are down, you are free to do with them as you please.

Collect Summoning Stones to raise powerful companions. Each one grants you elemental attacks and perks, such as flying, climbing ledges, or dashing! It's always nice to be flexible during sticky situations.

Dark forces seek to take your power! Will you submit to them? Or will you take hold of the staff of The Nekomancer!
This is a cute horny one. Also not completely gay. I've yet to try it out personally, but the reviews were all very positive, and the game genuinely looks like it was made with a lot of heart and effort put into it.
---
Genres: Visual Novel, Space
You wake up in a spacecraft, alone and naked. And what's worse, with no memories. You'll have to advance through the story to discover who you are as you uncover conspiracies, discover new races, or make difficult decisions. But you will find that the truth about you is not as obvious as it seems. The end of this game is already thought, but everything in between is yet to be seen, will you join me in this adventure so we can shape it?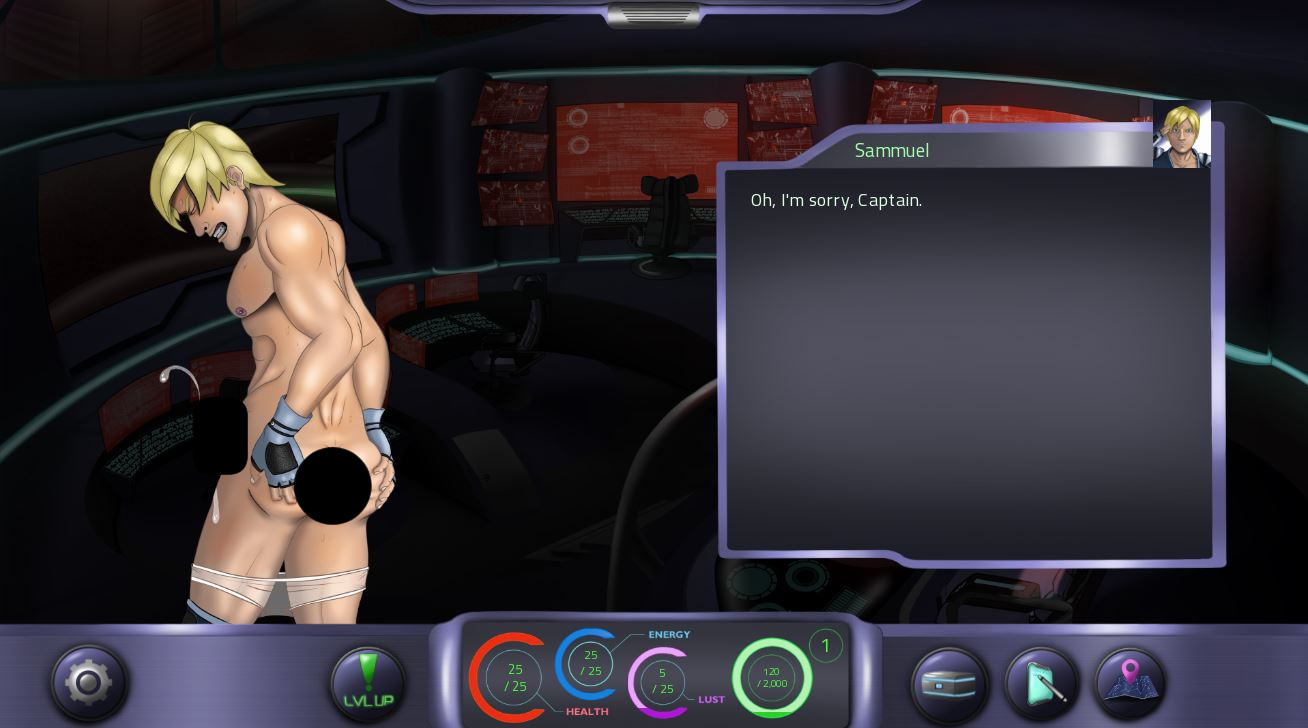 Lust Odyssey is a game with a dark atmosphere with some touches of humor. It revolves around your ship and your crew and at some point expect to make hard decisions about them, Although, in the first version you will only find humans, it will have aliens. Eventually, I hope to add furries as well and make the aliens more and more weird and colorful.
---
Genres: Visual Novel, Rape, Slave-making, etc.
A stubborn and arrogant prince's journey of becoming a monster's slave pet.
An animation game.
---
Genres: Furry, Text Based, RPG, Many Kinks, etc.
This is a furry text game for adults only (18+). The game has several paths, where your actions impact your relation with NPCs. Choose your class wisely, as certain options and items are available based on your stats and innate abilities. It's a direct sequel from the first game that was a testing ground, as we now decided to use better mechanics and story format. The story line continues!

You are Allen, the player. After being taken by the royal guards for drinking too much and harassing girls in a tavern, you were offered a quest from Katherine to pay for your crimes (or face a terrible fate). Having walked in the lands of The Fallen Crown, you traversed through the Withefang's Kingdom seeking for a mythical creature called the Leviathan. Stopping by a small village called Loose Feathers, to replenish your energies, you reach the uncanny Misty Lake, defeating the creature and retrieving a mysterious artifact.Before giving it to Katherine, and not knowing what the orb was for, you were surprised by other guards, wearing the royal clothes. Said to be holding a forbidden magical item, they sentenced you to jail, bringing you by force to the dungeons of the castle. Arthemis, a noble cat and loyal to the King of Whitefang, took the relic to bring it back to the city. The story begins inside a jail cell, where they left you to decide your fate.
Many great conversation and path options that form a great engaging and kinky story 🙂
---
A visual novel style dominant game where you play the sub, obeying and letting that virtual dom have his way with you, ideal for those huffy nights where you just want a quick dom fix. Currently 2 doms [Bruce and Alpha] implemented with plans to expand to multiple characters, each with their own personalities and way of handling kinks. 5 Kinks currently implemented: cbt, spanking , pup play, musk, and edging. 3 pieces of gear implemented Gags, pup gear, and Chastity with special dialog for each.
A furry charactered Dominance Game. A little small yet content wise, but promising.
---
Genres: Furry, Laboratory, Medical, Experimentation
Rack 2 is a bondage-themed adult video game featuring predominately furry / anthropomorphic characters.
You play the role of a scientist at Rack Laboratories, where you conduct sexual experiments for research and profit! Rack 2's core gameplay is similar in nature to Rack 1. You will be presented with characters in science-themed bondage scenarios, and given a number of toys and gadgets to interact with them. Unlike Rack 1, Rack 2 will feature several different bondage poses and machines, and it will allow you to control a heavily-customizable scientist character, so you can pleasure your subjects personally in a fashion similar to Bedplay. Because Rack 2 is being developed in 3D, you will have full control of the camera and viewing angles, including a first-person interaction mode and the ability to set up cameras throughout the testing environment for alternate views in real time. Like Midnight Fireworks and Bedplay, Rack 2 will have a method to automate your actions, while your hands are busy doing other things.
This is a bigger project. Rack 2 is a fully 3D game made in the Unity Engine, where you can customize your (furry) character very much sims like, walk around and go experiment on your test subjects. There is a lot to still develop according to the devlog, but there's already some very good content in the game, and even more to come.
(there's also a Rack 1 already completed small game, which is very nice too!)
---
Genres: Interactive Story, Text based, Feminization, Male-to-Female Conversion, Humiliation, etc.
This story has you take control of Hayden Palmer, a young adult on his gap year. With some help from your friend Nick, you get into a prestigious academy, which promises to change your life…
A interactive story game where you get transformed into a woman, put into a unusual sex-ed school and made to do all sorts of kinky stuff. Depending on what you are into, you might want to disable some, but else it is really interestingly written.
---
Genres: Text based, Feminization, Crossdressing
Perverted Education is an erotic game in which the main character, an ordinary student of indeterminate (but legal) age, is slowly pulled from his ordinary life into the twisted depths of a female-led, submissive lifestyle. The corrupting tutelage of three influential women – his Teacher, Guardian and Therapist – will take him on a gradual, yet life-altering journey of physical and psychological transformation.

The game centers on the themes of forced feminization, corruption, humiliation and submission. A range of other fetish content is also implemented that can be toggled according to player tastes. While not yet feature or story complete, Perverted Education is a highly mature project with approximately 3 million characters of source code and 50,000 lines of existing content, continually expanding through active development.
This game is very popular among the feminization scene, however due to patreons nfsw regulations it became a lot less intense (there used to be a non-con path that has been deleted), which left a lot of the fans frustrated. The previous versions still include it though, if that's your thing.
---
Kerpal is a tempting land, with deep mesmerizing jungles, waterfalls, steep canyons, and sandy beaches. But don't let the beautiful landscapes trick you, Kerpal is a dangerous place. Eons ago a colonist ship crashed onto its surface. The passengers, living in isolation, developed into a neolithic culture and adapted well to the dangers of their new home. Unexpectedly parts of the population transformed, turning into new beings that appeared part human, part animal. This drove some of them into feral rage while others kept their humane traits and were able to coexist with the human tribes. Centuries later a group of adventurers and scientists are coming to Kerpal in search for discovery. But not all of these explorers came along merely out of curiosity. Some have darker motives. Worlds will collide, intensifying the danger and conflict. It's up to you to explore this exciting adventure.
This is likely the biggest project in regards to sex games atm. A Professional dev team trying to make a fully working 3D RPG with a lot of sexy times. You can play as both genders, and take over other races and characters too. While still in development, it is definitely worth checking out.
---
Genres: Gay, College, Dating Simulator
Coming Out on Top follows college student Mark Matthews as he busts out of the closet and engages in all manner of adventure, all the while meeting a multitude of hot guys. Whether he does the right thing, wrong thing, stupid thing, or funny thing is up to you. Beard and body hair options available for all the guys.
Includes 6 full, long routes, 10 unforgettable dates, and a boatload buttload of hilarious hijinks. 18 hot guys are waiting for you to win them over.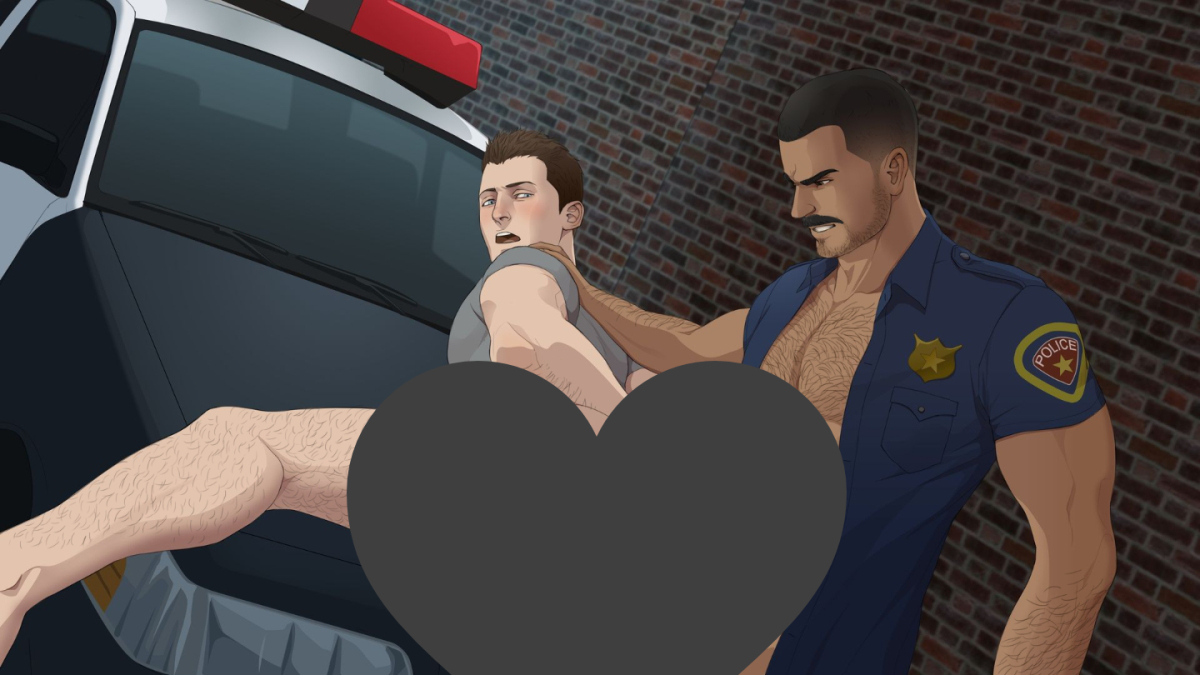 Although not very kinky, this game does manage to give a lot of good laughs while still include quite a lot of horny with good stories. It is definitely recommendable and the many storylines provide good replay value.
---
Genres: Text based, Feminization, Crossdressing
Secretary is an erotic adventure/life simulation game, where the character starts as a normal guy in his late twenties who is about to transition from a dead end IT Job to a new position as the personal Secretary to a very important executive. Your choices choose how your development progresses as you interact with coworkers and friends and steer your way to learn that there's more going on at this company than might first appear…
Another feminization game that's very popular among the scene. Its story is quite linear, but still allow you to explore quite a few different paths in what you'd like to become.
---
Genres: Management, Dating Simulator, LGBT-friendly
Victorian Business Tycoon? Dating Sim? Why not both!?
Max Gentlemen Sexy Business! is a hilarious and titillating romp through Victorian era London as a social elite. Your family business has been stolen and you must partner with other powerful executives, fight your rivals and regrow your business to its former glory.

12 magnificent gentlemen and ladies to date – Hours of absurd dates and stories. Over 100 fun and sexy outfits to unlock. Collect provocative art for your "private gallery."Manage your executives – Assign executives to tasks to raise their skills, fight rivals, buy money and more! Make your very own Gentsona – With our robust character creator, there are limitless combinations! You even get to choose your own business tycoon pronoun. Date anyone and everyone – There are no limits to your romantic proclivities. Max Gentlemen Sexy Business! is LGBTQ friendly! Nudity! If you want… – Using our cutting-edge content filter, you'll only see what you want to. Character specific settings and "spoiler tags" allow you to fine tune your exploits to your liking. Partial VO with over 16 voiced characters. Live out your Victorian tycoon fantasies to the maximum in this love letter to all things genteel.

Max Gentlemen Sexy Business! Is a game that was created to both contain nudity and mature content in a mindful manner. We've taken great care to be inclusive and respectful while we crafted our world. We hope we've created something that can stand as an example of great adult content.
A fully realized management game with lots of funny and sexy animations for hours of fun 🙂
---
Less sex-oriented games:
Genre: Dating Sim, Gay, Daddies
Dream Daddy: A Dad Dating Simulator is a game where you play as a Dad and your goal is to meet and romance other hot Dads. You and your daughter have just moved into the sleepy seaside town of Maple Bay only to discover that everyone in your neighborhood is a single, dateable Dad! Will you go out with Teacher Dad? Goth Dad? Bad Dad? Or any of the other cool Dads in this game? With minigames, sidequests, and a variety of paths and endings, Dream Daddy: A Dad Dating Simulator is this year's most anticipated Dad-based game.
Alright, I'm going to put this one on here to, since it's a known one, though less horny, and more heartwarming story. It made the round on social media some time ago, and has gotten quite popular, funny enough not only by gays but also women who enjoy such a story.
Very well written, with A LOT of dad puns, and as said, quite heartwarming, even if you aren't the family type 🙂
---
Genres: Dungeon Crawler, RPG, Swords?, Dating Simulator
You move into your cousin's old apartment, rent-free for the summer. Plus, he'll help you solve your little problem… you've never been on a date in your life!

To get some confidence and meet people, plus earn a little cash, you're tasked with clearing the creatures in "the dunj". Soon you discover weapons you find transform into cuties… and they're SINGLE! (What a craaazy coincidence because you also happen to be up for grabs yourself.) But someone's abducting weapons and leaving them damaged in the dungeon! Who could do such a thing? Will you solve the blade-napping mystery? Will you find love? Or, friendship, at least?

Craft gifts for your bae blades and give them when the time is right, whether it's in the dunj or out on the town. After all, a couple that slays together, stays together.
Soooo…. ever … thought about dating a sword? Yeah me neither. But… it's surprisingly fun? I didn't think that it could be at first, but the game is really suprisingly well made. It's got animations, voice-overs, etc. All the fancy stuff. And the story is well written, and while not taking itself always entirely serious, keeps you into it. It's not really on XXX, but still, good game.
---
20. 家有大貓 Nekojishi
Genre: Visual Novel, Dating Sim, Furry
Found on: Steam
A romance torn between school life and mysterious spirits!

Born into a religious family, Lin Tian-Liao left his hometown and moved to Taipei to study and follow his dreams, trying to escape the pressures of returning to his family's temple in the process. His ordinary college life seemed to be going well until suddenly one day his third eye was opened. Liao, now able to see the various spirits and gods in the world, has to deal with his new found powers, his school life, and three particular cats who all want to have a say in his life and his future.

Nekojishi is a visual novel about the pressures and consequences of deciding your future in a world of gods and spirits, the position that religion and folklore take in modern society, and three feline beast-men that Liao can't seem to get out of his room or out of his head!

Note: Nekojishi features same-sex romances and cute cat dudes.
---